Miller Law Office: Offering Estate Planning and Appeal Services in Wisconsin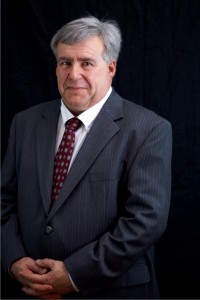 -Wills
-Wills with Trusts
-Durable Power of Attorney for Health Care
-Durable Power of Attorney for Finances
-Living Wills
-Living Trusts
-Irrevocable Trusts
-Marital Property Agreements
Estate Planning Packages
Everyone needs to do essential estate and incapacity planning in order to avoid much greater problems later.   Attorney Miller offers an affordable flat-fee package that includes all of what the vast majority of people need: a will (or will with minor trust); a durable power of attorney for health care, a durable power of attorney for finances, a marital property agreement for married couples, and a living will.   The package includes in-person consultation with Attorney Miller, phone and email follow-up, customized documents to fit your particular needs, and final execution of the documents at Attorney Miller's office or your home. 
Attorney Steven L. Miller provides legal services to clients who want their cases appealed or need to defend a favorable judgment. He will evaluate your case for appellate merit, file post-judgment motions in the trial court, and litigate your appeal. He will also work with trial counsel in a consulting capacity to preserve issues for appeal and assist with motions, briefs, research and writing.
Personal Attention to Your Case
Communication with the client is the cornerstone of Attorney Miller's practice. You'll never be waiting for a call back or wondering what's going to happen next. A successful appeal depends on a frank and frequent dialogue between the client and the lawyer. Mr. Miller will give you and your case the time and attention its deserves.
Thorough Post-judgment Review and Investigation
Attorney Miller knows how to win appeals and will do what it takes to maximize your chances. He begins with a thorough review of the court record and trial counsel's file. He will build a record with post-judgment discovery, factual investigation, expert consultation, motions and hearings. He will find the issues that reverse judgments.
Successful Appeals In All Areas of Law
See a partial list of cases Attorney Miller has successfully reversed on appeal 
---
What Attorney Miller's Clients Are Saying:
★★★★★
"Attorney Miller successfully represented me on a complex appeal. From the outset, he kept me informed about the process and did not sugar coat anything. He went the extra mile to ensure success of the case and was a straight shooter all the way. He was always available by both phone and email. If Attorney Miller is your attorney, you can be confident that the case will be thoroughly researched and strongly argued."
★★★★★

"Mr. Miller was the best attorney I have ever dealt with, he kept me informed and up to date on all aspects of my case. He was easy to talk to and explained things in a way that was clear and easy to understand. I would highly recommend Mr. Miller." 
★★★★★
"No Need to Look Any Further for Any Appellate Attorney. My family and I have used Steve for two different matters and found him to be capable, hard-working, responsive, and reasonably priced. He's also direct and to-the-point, so he won't waste your money on matters which in his professional opinion are not worth pursuing. As such, we highly recommend him."